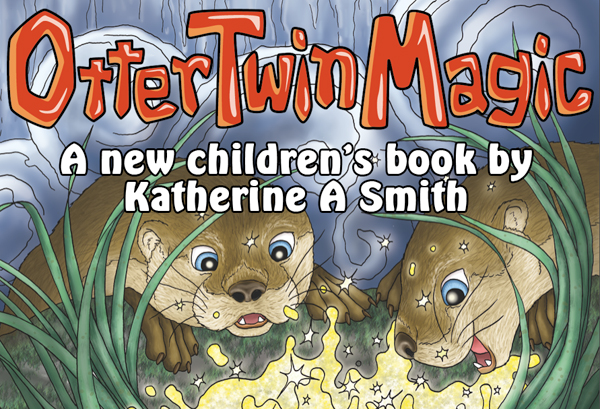 Welcome! Thank you for visiting!
You can get a copy of the book here.

News (as of August 7, 2016)
Book signing and meet and greet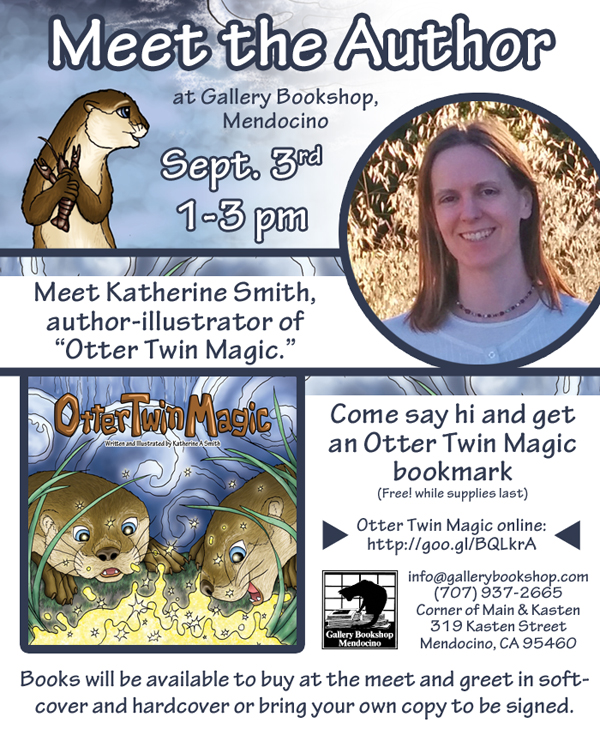 Contests Entered
I've entered Otter Twin Magic into two contests. I'll post updates when I have them.
Other News
The Kickstarter is long over and was a great success! Thank you to my backers!
I am currently working on getting Spanish and Japanese translations done of the book.
I have also started preliminary work on a sequel.

Watch the video about the project.


What You Can Do Now
Follow Kasmith Art & Books on Facebook, Google+, or Twitter for updates!
Tell your friends about the book.
Get a copy here!


About the Project
"Otter Twin Magic" is a children's book dedicated to my twin nephews.
I wrote, illustrated, and designed the book entirely on my own.
The story is set in Northern California, and follows twin otter boys on magical adventures.

About me, the author-illustrator
My name is Katherine, and I am a scientific illustrator, as well as a self-published author.
I also have a BS degree in Zoology.
I live and grew up in Northern California.
For more about my art and writing, visit my main website: www.elucidationimages.com